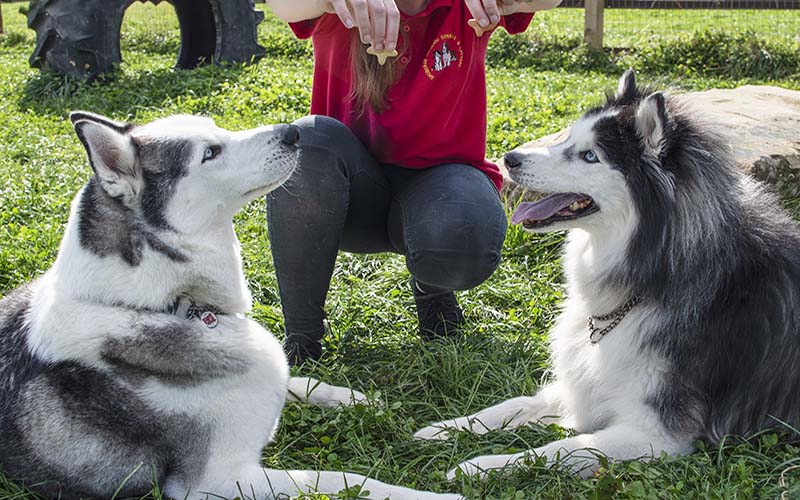 We offer spacious outdoor activity areas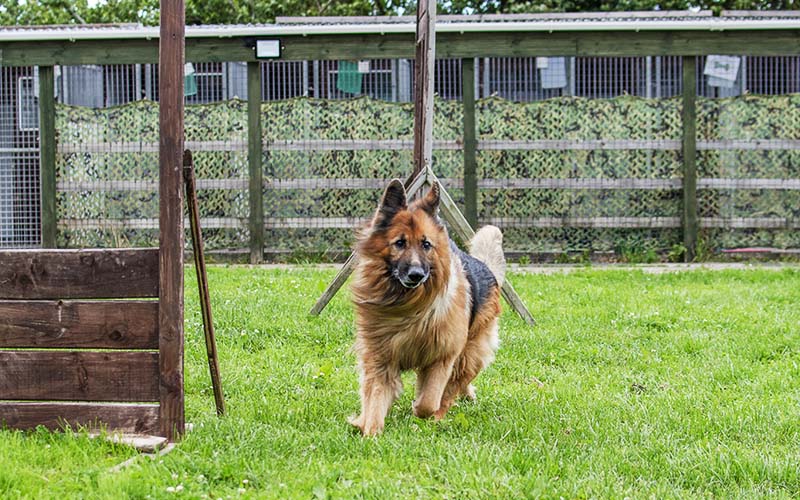 Regular exercise keeps your dogs fit and healthy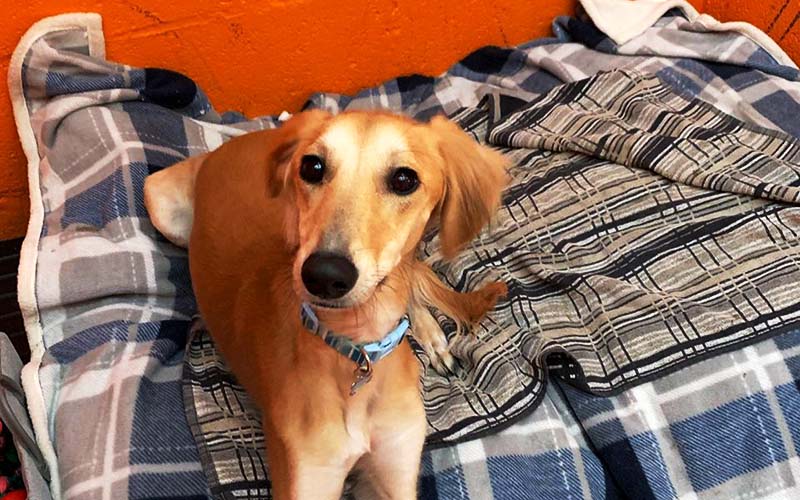 We offer quieter kennels for timid or small dogs
About Our Boarding Kennels
We like to say that when your dog comes to us, it is on holiday too. We encourage you to view our facilities and meet the staff to put your mind at ease before making a booking. This way you can be confident you are leaving your dog in safe hands.

We offer a variety of accommodation to cater for your dog's individual needs. We strongly believe in offering a personalised service for every dog and that starts with the accommodation in which they stay. We have standard kennels and ones with runs attached however with six different blocks the ambience between each area is varied. We have a specialised geriatric block for our older friends who may require a more chilled atmosphere and extra specialised attention.

We also have apartments to provide a utility room, home from home, feel for your dog. These are individually heated and more isolated than some of the other areas, ideal for those dogs who become anxious around other dogs or prefer a quieter life. In the summer we open up our spacious summer chalets with a field view. We have met all the requirements to be rated 5 stars by Darlington Borough Council.

The team at Sadberge pride themselves on offering first class, individualised, pet care.
We offer:
Range of boarding kennels available
Spacious and comfortable accommodation for large dogs
Exercise runs over a large area
Medication can administered (if required)
Isolated/quieter kennels for timid/small dogs
Exercise
All dogs in standard kennels are exercised up to four times a day in a mixture of indoor and outdoor exercise areas. All dogs in kennels with inside runs attached will be taken out for outdoor grassed exercise either on a field walk or to off-lead in the secure areas at least once per day, more if time allows. We also provide two daily enrichments, which could include, but not exclusively; scentwork, toy play, training, scatter feed or fusses and cuddles all included in the daily rate.

We also offer an additional exercise service which is a 20-minute field walk or a 20 minute playpen session (25m x 25m secure grassed area with rocks, a tunnel, logs etc for extra stimulation). This is priced at £7 per session for one dog or £10 for two or three dogs if exercised together. This is on top of what is included in the daily rate and it is advised to be booked in advance so we can staff accordingly to suit customer needs.
Feeding
We can supply a variety of high quality dry complete in a large or small sized kibble along with a range of branded wet food which is included in the daily rate.

We do have a grain free option in the dry and wet and can provide cooked meats or tuna if we find your dog is a particularly fussy eater or slow feed bowls for those who simply love their food. Veterinary prescribed or special diets must be provided by the owner.
Medication
We can administer all medication including insulin injections. None veterinary prescribed e.g joint tablets, ear cleans, eye/wrinkle wipes are administered free of charge.
Veterinary prescribed medication:
75p per administration
Injections £1 per administration
Day Boarding
The team at Sadberge Boarding Kennels and Cattery offers a daytime creche for dogs. From feeding to exercise, we'll look after everything. So, if you're going to be late from work or have a commitment you can't get out of, we can take care of your dog during that time.
---
Day Boarding customers must arrive and depart between 7:30am – 5:30pm, unless agreed in advance with Sadberge Boarding Kennels and Cattery.
Daily rate:
£10.00 per day
Weekly Pass:
(Monday to Saturday) - £45.00 per week
Monthly Pass:
£175.00 per month
All dogs are kennelled and exercised separately in secure grassed exercise areas – we don't mix any dogs together. You are welcome to provide toys as we love to play and socialise with your dog while you work. You can also add an additional field walk to their day for £5.
Pet Collection & Drop Off
We are happy to pick up and drop off your pet/s from your home. Prices (each way):
Middleton St George £5
Darlington £15
Sedgefield £20
Stockton £20
Ingelby Barwick £20
Yarm £20
Newton Aycliffe £22.50
Billingham £25
Middlesbrough £25
All transportation is per journey not per number of pets you have. Please ask if your home location is not listed.
Dog Grooming
The salon on site is open for grooming of both boarding and non-boarding dogs.
We offer:
All breed dog grooming and styling
Bath and Tidy
Puppy Pamper
Bath and Blast
Ear Cleaning
Nail Trimming

For those in boarding please book in advance as we like to groom your dog either the day before or on the day of departure so they end their stay with us by getting an extra pamper.

We only ever have one dog in the salon at a time as we pride ourselves on our one to one work with your dog. Bookings in advance are almost essential however it if is an ear clean or nail trim give us a call and we will do our best to accommodate your requirements. Hours of opening for the salon may differ to that of the boarding to accommodate appointments.

Prices start from £10 for a bath and blast and £20 for a groom. We will not put up a set price list as it is impossible give an exact price for a dog until we see them and their coat condition. Upon booking we will ask as much as possible to give you the best estimate.
Call
Sadberge Boarding Kennels and Cattery
01325 332 433
© 2022 Sadberge Boarding Kennels & Cattery. All Rights Reserved. Terms & Conditions
Mr L.W Elders. Licence Number: DL19/00052/AN1LIC. DEFRA 5*. VAT NUMBER: 932948689.